Marcel Breuer was a celebrated Hungarian-American architect and Mid-Century Modern furniture designer mostly famous for his tubular steel pieces.
Bio
Breuer was born on May 21, 1902, and died on July 1, 1981. He graduated from high school at the Magyar Kiralyi Forealiskola in Pecs, Hungary. In 1921, at the age of 18, Breuer moved to Weimar, Germany, to enroll at a "new" school called the Bauhaus. The famous school was founded in 1919 with a mission to marry functional design with the principles of fine art. The head of this school, the architect Walter Gropius, immediately recognized Breuer's talent and promoted him within a year to the head of the carpentry shop. The collaboration with Gropius lasted many years as the two co-designed also houses and cottages (see Chamberlain Cottage below),
Chamberlain Cottage (Breuer/Gropius House) from Michael Breer on Vimeo.
Style
The entire work of Breuer revolves around Bauhaus objective that is to reconcile the art and functional design industry. In order to create remarkable art that can go well with the industrial age, he always used new forms of materials and developed technology to develop an 'International Style' of work.
Masterpieces
WASSILY CHAIR  No B3: Breuer was greatly inspired by the form and shape of the bicycle hand bars. In 1925, he invented the tubular metal chair also known as the Wassily Chair. Later, this invention became the most famous piece associated with his name. >> Please click here to see current offers and pricing. <<
The Wassily chair is often complemented by the Laccio coffee table designed with the similar features >> Please click here to see current offers and pricing << and by the Laccio side table >>Please click here to see current offers and pricing <<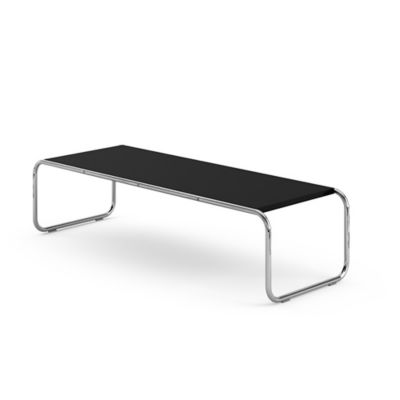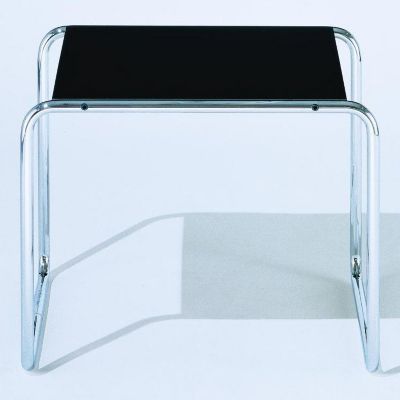 CESCA chair: designed in 1928 by Marcel Breuer, this chair took advantage of the technological advances of its day allowing for a cantilevered frame. Please click here to see current offers and pricing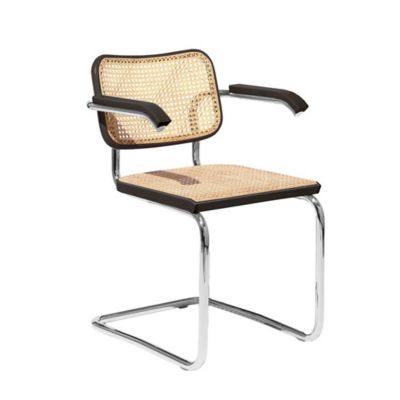 CHAIR No B33: After completing the design for Wassily chair, Breuer continued exploring different plastic possibilities of tubular steel. This led him to invent the B33 in which the material is molded into a single, snaking outline. This outline holds two Beachwood frames covered in caning.
Marcel Breuer – B33 from Apunto on Vimeo.