Bio
Kaare Jensen Klint was a Danish architect, furniture designer, and an artist. In 1903 he began his apprenticeship as a painter, but he switched to architecture quickly, mainly because of his father, the architect P.V. Jensen-Klint. He started as an apprentice to his father, who had a significant influence on his later work.
Style
Klint was interested in studying the dimensions and movements of the human body to design furniture and lights with the appropriate dimensions. He possessed a great talent for drawing and developed a profound respect for materials and quality through his analytical approach to projects. The "Klint school" was a response to the use of new materials and more straightforward methods compared to the central European functionalism.
Masterpieces
One of the most iconic lights designed by Kaare Klint is The Lantern Pendant Light (below).
Folded with diamond-like facets, the Illuminating Experiences 101 Pendant showcases the versatility of modern plastics combined with origami craftsmanship. Referred as "The Fruit Lamp", the original design of the Le Klint 101 Pendant was created in 1944 by Kaare Klint and shades the light from all angles in a multifaceted cocoon. SEE HERE FOR LATEST PRICING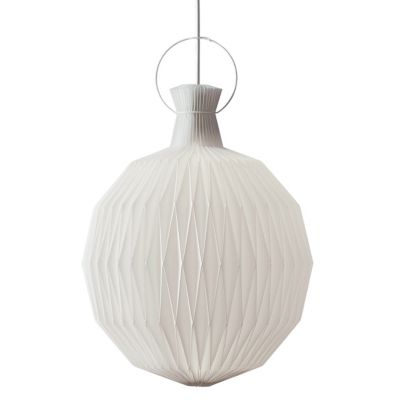 With lush, velvety pleats made from hand-folded, color-stabilized White PVC plastic. The varying fold depths in the Le Klint 171 Pendant makes the light vary in intensity dramatically–strongest at the inner folds, diffuse and warm around the edges.SEE HERE FOR LATEST PRICING